© 2000 - 2020 FSE Computing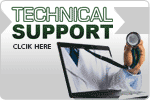 Computers: FSE Computing can provide you with a complete range of computer equipment from servers to workstations

Networking: From small p2p networks to more complex server/ client or wireless systems FSE Computing has the solution for you
Firewalls: In today's hacker ruled world, FSE Computing has the skills and knowledge needed for IT security.

AntiSpyware and AntiMalware: A complete range of Anti Malware, Hacker Testing and Secure Socket Layer (SSL) encryption solutions are available for all needs.

Antivirus: A complete range of , Antivirus to prevent data loss, system crashes, unauthorised access and corporate IT security.
Open Source Linux: A complete range of Open Source Server and Client Systems from Red Hat to Ubuntu with Microsoft Office Integration for efficient use of financial resources.